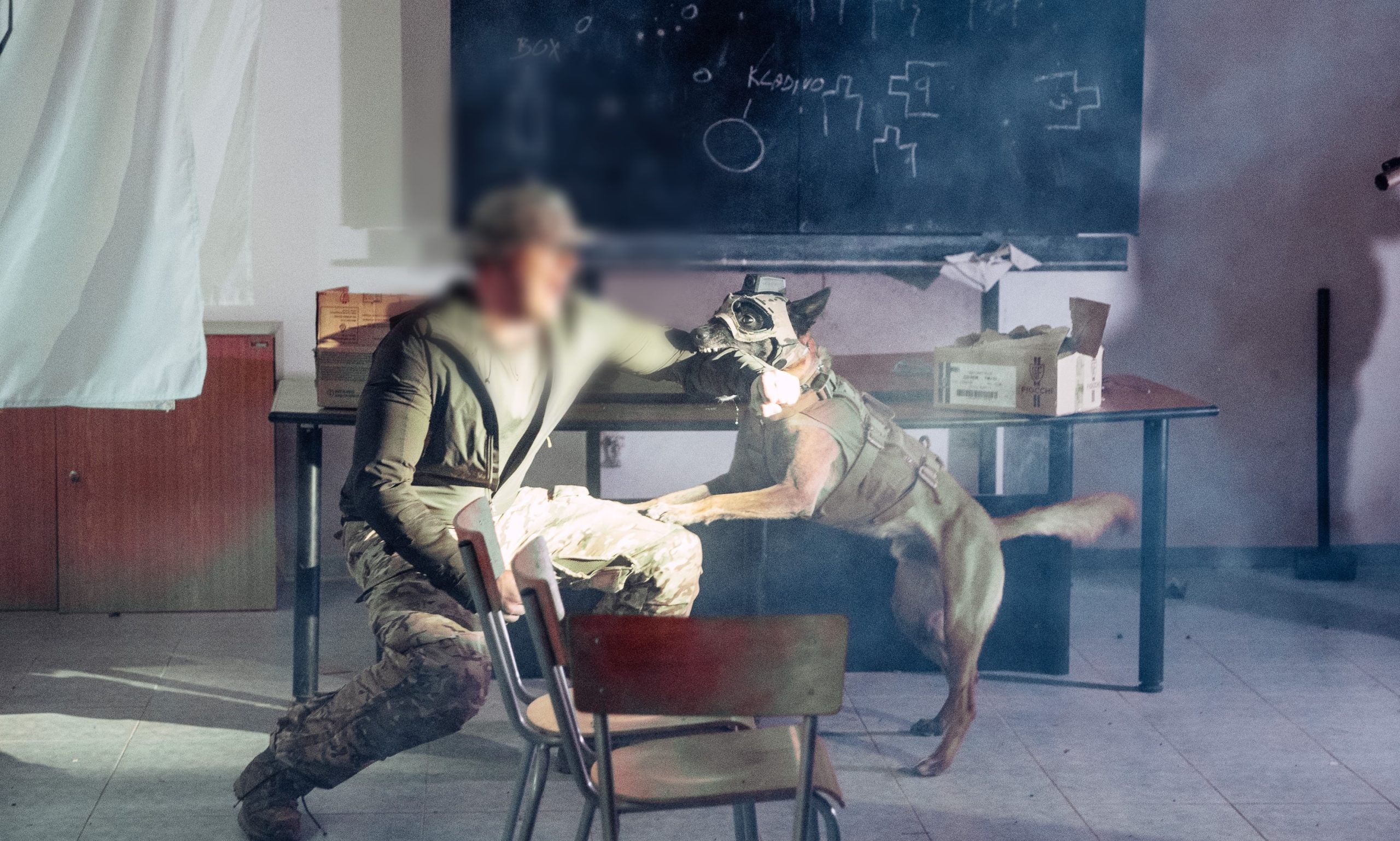 Sleeve and leg protections
All of our products have been designed and manufactured with the invaluable help, and collaboration, of some of the nation's foremost experts in dog training, monitoring, and security services.
New dog armour PRO K2 anti-bite protection vests for dogs
Made with the latest generation textile fibers and applying nanotechnology, the dog armour pro anti-bite protection vest will protect your dog from possible aggression from other dogs, turning your walks into safer walks so that both of you can fully enjoy them.
Advantages:
Anti bite and anti penetration, anti thorns, wires…

They protect against thorns, branches, wires… , double layer Raincoat Light Inner lining in breathable fabric

Adjustable by velcro Extremely strong and durable modern and current design

Washable up to 60º
Usage and Specifications:
Use in daily walks through parks, canine recreation areas, pipican, etc. Very useful in field trips, as well as in excursions to the mountains and places where we can find unknown dogs, cattle herding dogs, etc., etc., placing it under your dog's harness, or even without wearing a dog harness, only wearing our anti-bite, anti-penetration, anti-chafing protection k2 vest….. Available in:
– XS (25-27cm)
– S (30-33cm)
– M (35-38cm)
– L (39-41cm)
The cm of the sizes refer to the length of the back, counting from the bottom of the neck to the beginning of the tail, neck contour and chest contour.
Measure your dog and choose the size that best suits his measurements. Check the size guide here
We ship Worldwide, to the USA and Canada in 48 – 72 hours, to the UK in 24 hours, to the EU in 24 hours….
dog armour PRO hidden sleeve and leg protections for K9 handlers, K9 decoys, canine trainers, extras, mondioring, french ring…
The dog armour PRO anti-bite protection sleeves and legs, thanks to their anti-penetration characteristics, lightness, and breathability, are designed as perfect complement for K9 handlers, K9 decoys, professional trainers, extras, mondioring….
They are equipped with an inner lining that is very pleasant in contact with the skin, which in addition to not penetrating the dog's teeth, helps to distribute and diffuse the pressure exerted by its jaw.
Advantages:
New velcro system much more robust and protected.
New inner fabric that will help further dissipate the dog's bite, which allows it to be used both for civilian training and under the suit.
Designed and manufactured to be the perfect complement for K9 police decoys, K9 police handlers, K9 decoys, K9 handlers, professional trainers, extras, mondioring, french ring…
Light and confortable.

Made with textile nanotechnology.

Anti-bite and anti-penetration fabric, avoiding pain and bruising.

Breathable, they prevent and eliminate sweating on the arms.

Flexible and light, they do not impede the mobility of the arm itself.

Inner lining.
We ship Worldwide, to the USA and Canada in 48 – 72 hours, to the UK in 24 hours, to the EU in 24 hours….
All the vests, in all their sizes and varieties, both for pets and for security dogs and hunting dogs, have an extra-strong Velcro system that makes the vest itself adhere to the dog very quickly and safely, both for the part of the velcro of the chest, as well as the...
read more
At dog armour pro, the first thing we did before going on the market was to get in touch with several of the best national and international professionals in training, mondioring, and the provision of security services with dogs, so that they could try and test the...
read more